Over five years after the Microsoft Store launched in Windows 8, it's finally adding a feature that Steam has offered since the Windows 7 era: the ability to gift digital games.
Microsoft enabled digital game gifting for select Xbox One titles last fall. Today, the company announced that PC games and DLC in the Microsoft Store can now be gifted, as well as every Xbox One game. "Many PC games are available for gifting today, May 10, and all games should be available for gifting by Friday, May 11," Microsoft's John Smith said in an Xbox Wire post.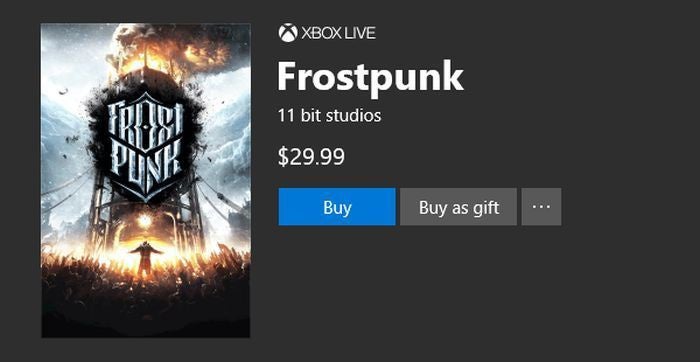 To gift a game through the Windows 10 version of the Microsoft Store, simply browse to it and select the new Buy as gift option next to the purchase/play button. You'll need to enter the email address of the recipient, who will receive a message explaining how to redeem the code. Xbox One users can send games using their friend's gamertag alone. Those recipients will receive a system message with a button that redeems the gift.